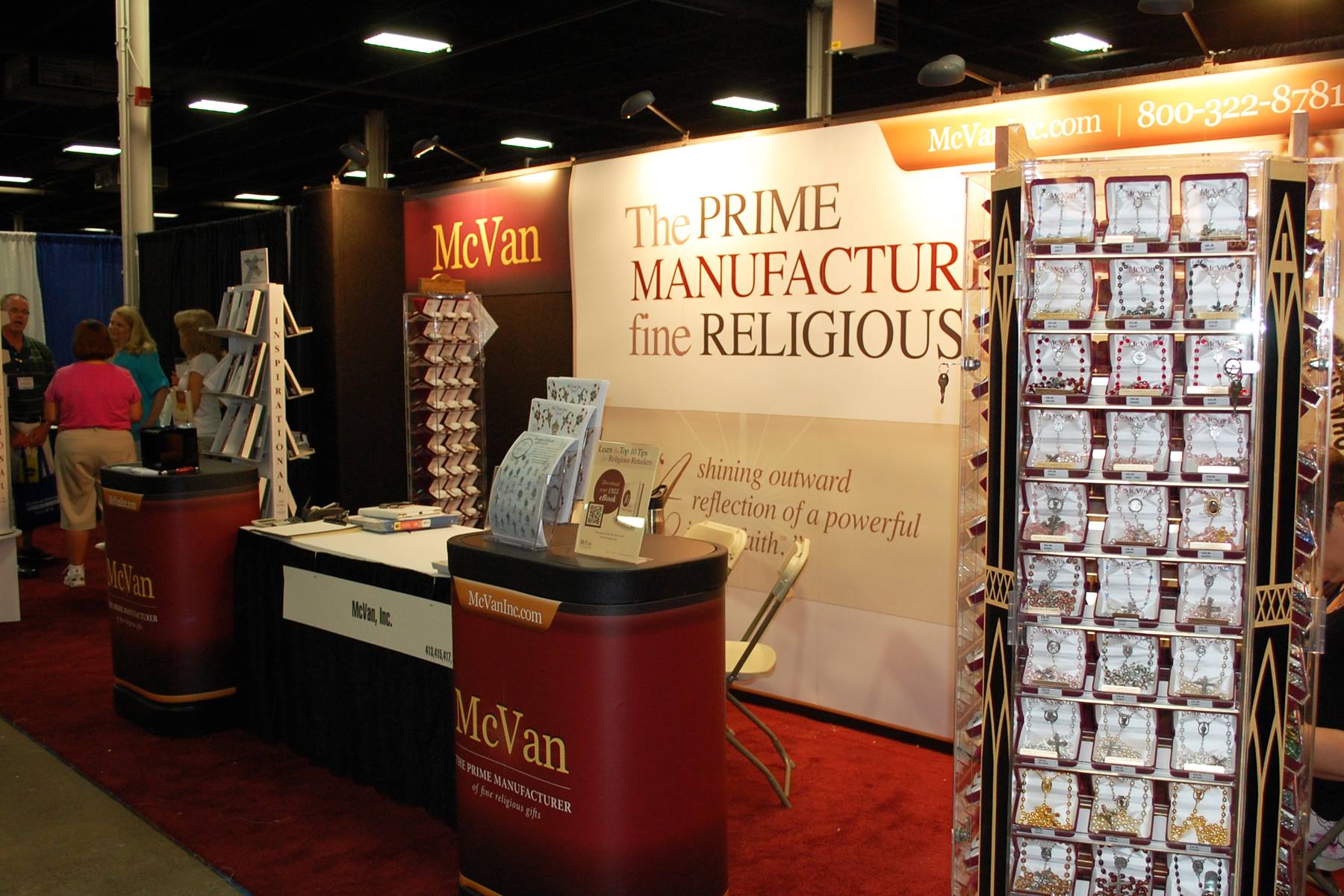 This year's CMN trade show was definitely better than last year, most likely due to the location. As forecasted, the attendance was significantly better than last year's, but interestingly enough, attendees mentioned that there were not as many suppliers as they expected.
Here is what we saw and what we learned and how it may impact your business.
Retailers are working harder than ever on online marketing.
Most of the McVan Retailer Community that visited our booth had an online store. Having a website with an e-commerce site seems to be the new norm for successful religious retailers.
Online consumer purchases are increasing rapidly.
Stores are probably going to have fewer sales as consumers are starting to purchase through websites.
Retailers want more online web support from suppliers in general.
Trends that may impact your marketing and sales strategies:
Retailers have a thirst for new and different product.

Since many stores maintain a customer base of repeat clientele, they are always looking for new and interesting. The desirable price range for new is $12 to $18 retail.

Bangle bracelets with religious charms and new birthstone crosses were well received.
Sterling silver religious jewelery was a best seller for most stores with regular displays.
As always, the path to success in the religious retail business is to keep evolving, keep in front of emerging trends, and get it right when it comes to online and in-store marketing and selling. That's our commitment to you, our retailer partners.
Did you attended the CMN trade show this year? What did you think? Share your experience in the comments section below!