As another proof of our commitment to YOUR success, McVan launched the Retailer Knowledge Sharing initiative with the goal of providing valuable information on challenges, tips, and best practices from retailers to retailers. In order to accomplish this, we reached out to our retailer community and asked them to share some of their experiences and lessons in their journey to success. We thank their kindness and willingness and God bless them.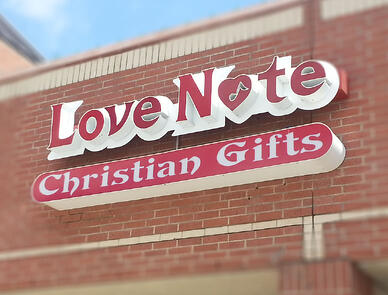 We had the pleasure to speak with Denis Smith, the store manager and owner of Love Note, Inc. This year is her 40th year in business, congrats to Denise and her staff! Here, we'll share a little about how she started her business, what challenges she faces, and the things she looks for when deciding what vendors to use. Stay tuned for her advice to retailers that are staring-up and to retailers that are more established in our next Retailer Knowledge Sharing Series. Here is her story.
Love Note, Inc. Story
Love Note, Inc was founded by Denise's mother and her partner in 1973. Her mother and her partner were very devoted Catholic women who loved God and lived very faithful and godly lives. They had a passion for religious Catholic and Christian gifts, jewelry, bibles and books. Denise started working in the family business at the age of 15. She too had a passion for all things Catholic and Christian and was privileged to start learning how to buy merchandise with the customer in mind at such early age. Her mother and she have worked tirelessly and consistently in fostering and maintaining a good reputation in their community by providing good customer service and high quality and dependable products.
Biggest Challenges
Denise mentioned her top three retailer challenges:
1. Employees. Finding employees that have the same passion and desire to work who are dependable and flexible
2. Vendors. Finding vendors who offer quality merchandise at affordable prices for their expanding Church goods business. In order to obtain products for this line, the suppliers require to join an organization or association, whose membership fees are the equivalent to an invoice from one of their main vendors
3. Web Presence. Attracting more customers into their store, website, and Facebook page. Although, her website has driven some visits to her store. She has had several couples from out of town and out of state shop at her store because they "Google" for Catholic or Christian stores in the city and found Love Note via one of the free listings. She hopes to eventually find a way to "partner" with some of her vendors, namely McVan, and have some way of conducting some type of e-commerce business without the burden and added expense of increased inventory levels and setting up a full e-commerce website with a cart and special security protection.
What to Look for in a Vendor
When looking for a religious gift manufacturer or vendor, Denise says; "I look for and expect high quality from the vendors I do business with because I believe the customer deserves the best from me and expects quality when purchasing jewelry or any of the other products we sell." The top factors she needs and looks for in religious gift manufacturers and vendors include: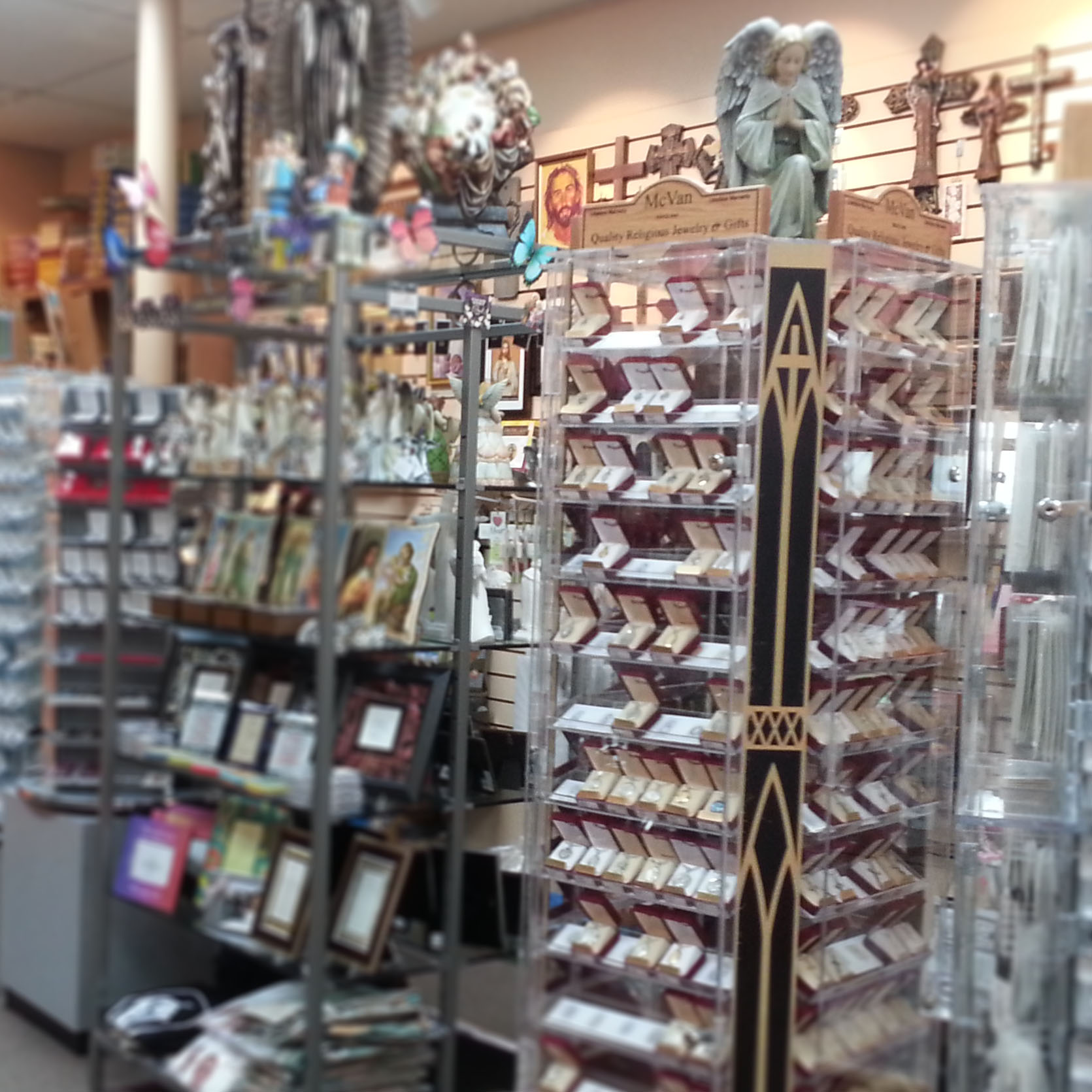 - Quality and price
- Discount schedule (in the case of publishers)
- Minimum opening and reorder amounts
- Ease or difficulty in applying/opening an account and ordering
- Working knowledge of staff of the company's products, policies and terms
- Ease of reporting and/or returning defective merchandise
- Ability to give leads to companies like mine to assist in fulfilling the end customers' needs.
She goes on to say; "helping find sources for other products in order to expand my business is something that the folks at McVan have done through our nearly forty-year relationship with the company. And that is why I enjoy doing business with them and will continue to do business in the years to come."
Key Takeaways from Love Note, Inc.
It's clear that Denise loves what she does. Having a passion for and a commitment to your clients will reflect on the quality of your products and ultimately on your success. In addition, keep in mind that it doesn't matter how many years you've been in business; there will always be challenges. The important thing is not to give up but to continue searching for dedicated employees and reliable vendors. Also having an online presence is becoming more essential than ever. Start with something simple, the key is to start.
Let us know if you have faced or are facing similar challenges and what steps you've taking to resolve them. In our next Retailer Knowledge Sharing Series, we'll be sharing 6 Tips for Start-up retailers. We welcome your opinion, thoughts, or ideas in the comments below. If you are interested in sharing your story, contact your McVan representative at 800-322-8781.