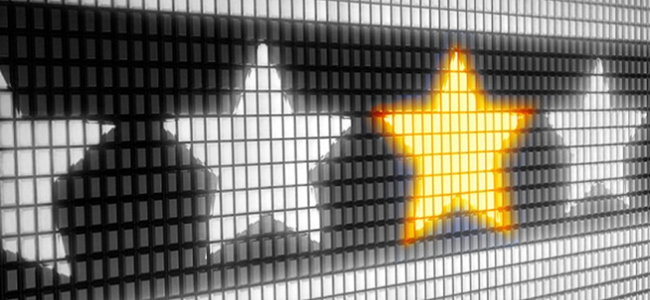 Selling your products online isn't as easy as setting up a shop on a third party retailer and watching the cash roll in. You have to pick the right third party retailer, taking into account the various fees that come with each site. You also have to create a stellar profile that attracts attention and provides customers with the necessary information. However, getting up and running is only part of the battle.
As important as it is to pick the right sales outlets and sell yourself with your profile, it might be even more important to vigilantly fight to make sure your business is viewed in the highest possible regard. It takes only one bad rating to negate dozens of favorable reviews. If a new customer has any reason to see your business in a negative light, they might not stick around for long enough to see the positive aspects of your company. Careful attention to the buzz surrounding your business is essential for success in Internet retailing.
Why Does Your Online Reputation Matter?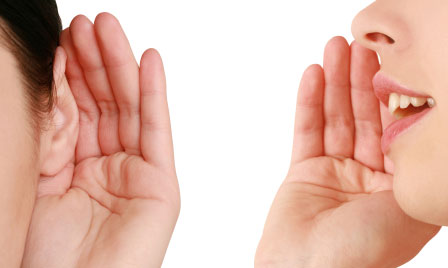 Online reviews differ greatly from offline reviews, both in terms of accessibility and scope. Although your small business might not be featured in any major print publications, accumulating a large number of reviews is even more powerful. That's because the Internet allows anyone to easily see any reviews that have been submitted for your company. Whether the reviews are positive or negative, they're only a click away. Therefore, it's in your best interest to make sure people leave the highest quality reviews possible.
Furthermore, online reviews have a major impact on the purchasing behavior of other people. A 2013 study showed that 90 percent of online purchasers are influenced by product reviews that are posted online by other customers. Additionally, a 2014 study states that 85 percent of consumers sought out as many as ten reviews for a single product, and that 88 percent of those surveyed believed that an online review was as good as a personal recommendation. All of this is to say that online reviews are extremely important and trusted. No matter what claims you may make about your product, consumer reviews will always tell the real story.
Manage Your Online Reputation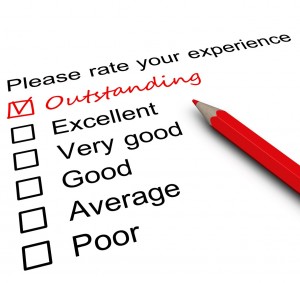 Any reviews left in relation to a purchase can always be found through your profile. The actual location of the reviews varies depending on which third party site you've chosen. In all cases, customers can see a summary of all of the reviews that have been left. In a perfect world, this is a great way to advertise your top-notch products and customer satisfaction. It's a valuable marketing tool, and you should treat it as such.
Of course, not every customer will be lining up to submit a glowing review. Managing your online reputation is an ongoing process, and any weak links in this chain will surely leave you wondering what you could have done differently. Here are some ways you can be proactive in ensuring that only positive reviews are posted to your profile.
Contact the buyer. Send an email thanking the customer for their purchase immediately after the transaction is completed. Your third party site should help you to send an automated message after each transaction. Ask the customer to contact you directly if they have any questions, minimizing the chances of any miscommunication.
Ask for a review. Asking customers specifically to submit a review is different than merely soliciting feedback. It's a prompt for action that carries a little extra urgency. And it could result in receiving reviews from people who normally don't review purchases online. Don't ask for a good review - just ask for an honest one.
Ask customers to not leave negative feedback. On sites like eBay, negative reviews can be incredibly damaging. That's why it's customary for sellers to urge buyers to not leave negative feedback without contacting them first. This gives the seller the opportunity to make things right, and you should always take this chance to satisfy the customer. Bend the rules or give the buyer a discount if you have to. No financial loss is as damaging as a negative review.
Take reviews seriously. Asking for a review doesn't entitle you to a five-star rating every time. Read each review carefully and take note of any critiques or suggestions made. The masses generally aren't wrong. For example, if reviews frequently state that your products take too long to ship, they might have a point.
Social Media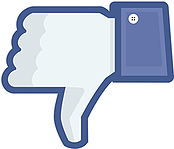 Social media reviews aren't linked to your profile in the way that purchase-related reviews are. However, if you do use social media, you should view it as a powerful reputation management tool.
Social media is a popular place for customers to air their grievances. Make no mistake, you'll get some complaints on your Facebook page if you have one. But this is a great opportunity for you to turn a negative into a positive. By acknowledging customer concerns and quickly making things right, you'll showcase your customer service skills and further cement the idea that you take care of your customers.
Word of mouth happens on social media more than it happens anywhere else. Make sure you're controlling the conversation by monitoring mentions of your company's name and responding where necessary.
Maintaining your online rating is a daily battle, but it's one worth waging. Keep this in mind - 95 percent of customers who are unhappy will do business with you again, as long as their needs are addressed quickly and adequately. Online reviews are merely an extension of this mindset. Keep your customers happy, and they'll be happy to spread the word through their reviews.