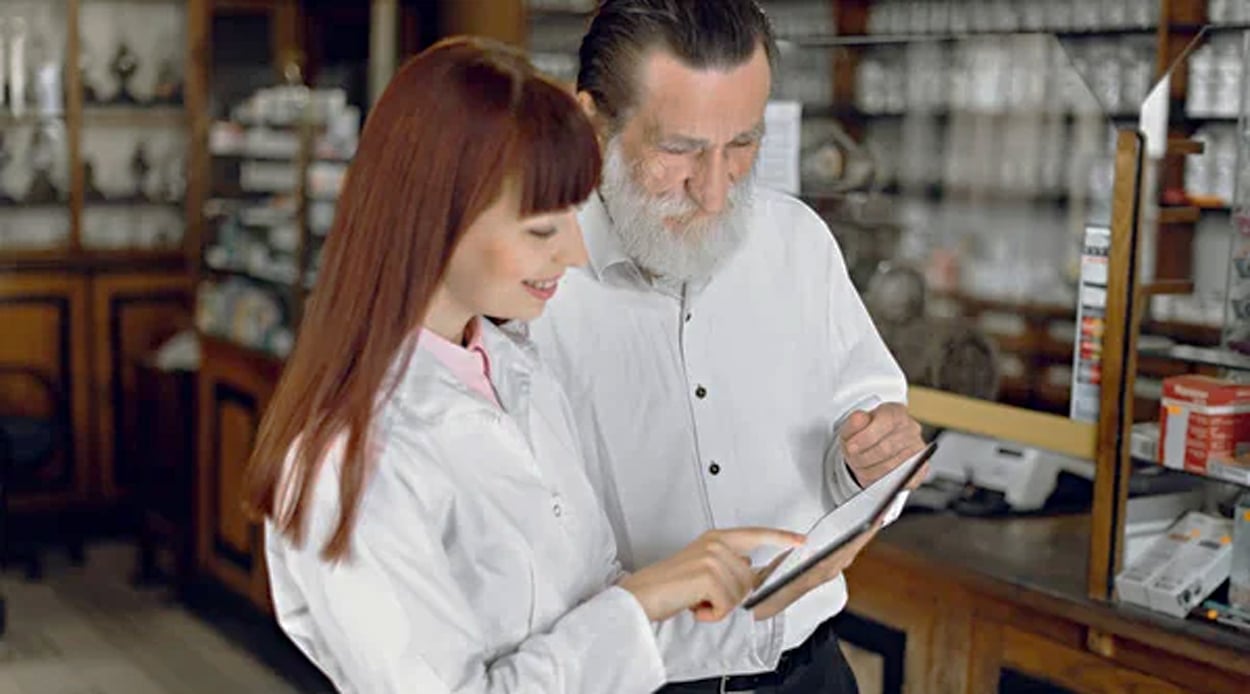 The holiday season is not isolated to the time between Thanksgiving and Christmas – there are important holidays all year that provide moments for people to celebrate their faith, family, and friends in meaningful ways. Holidays are built on memories and your customers will build new memories with any of the top-quality products you are able to provide. To help you through the different holiday seasons, we compiled a retailer's guide with merchandising best practices for all holidays.
Determine What Religious Items to Sell
When it comes to stocking your store with items that will appeal to your customers, you have to understand the market, consumers, and the calendar. Choosing the right items for your shelves should be based on a few key ideas including:
1. Follow the trends, not the fads
Trends show how the market fluctuates and shows patterns over time. Fads enter (and exit) the market quickly because something was popular for just a moment. By the time you try to appeal to the fad, it will likely already be on the way out, leaving you with inventory that is already outdated.
2. Find timeless pieces
Holidays are built on the history of God's influence and those he has entrusted to impact our lives. As your customers celebrate, they will do so around family traditions that carry on the message. Keeping families connected throughout time is important, and when a piece is purchased that possesses both quality and meaning, the piece will carry on the tradition of that family for generations.

3. Vary options and styles
Be sure to keep your inventory appealing to different types of customers. Every family and individual has a different style, making choosing your supply difficult. But limiting your options will also limit your customer base.
4. Identify best sellers
Make sure your customers know what's currently popular and make sure you know what trends are happening. Whether it's earrings for Easter, Stations of the Cross for Lent, rosaries celebrating Divine Mercy Sunday, or necklaces for Mother's Day, knowing what is important for marking the holiday will help you keep your products relevant to your customers.
Lent – Feature a Stations of the Cross rosary or bracelet. A seven Sorrows rosary, chaplet, or bracelet are excellent choices.
Easter – Colorful kids' bracelets, earrings, and necklaces make great Easter basket stuffers.
Divine Mercy Sunday – Rosaries featuring the Divine Mercy image are very popular as well as a Divine Mercy Bracelet, rosary pouch, or holy water bottle.
Mother's Day – Fine sterling medals, rosary wrap bracelets, and Mother & Child rosaries are just some of the items to feature.
How to Market Religious Items
When it comes to bringing people in the door, you need to consider your marketing. Be sure you have a professional-looking website that provides your customers with detailed descriptions of what you offer. Your website is your virtual storefront, so consider what images and text you present that will pique interest and bring them into your virtual store. This same thought process should be applied to your physical store. Consider how you are presenting yourself and what you want your customer's first impressions to be.
5. Your marketing should be about your "why"
Your faith has guided you to provide meaningful religious items that help your customers remember their faith. They hold it while they pray, they wear it as constant devotion to God, and it is the center of ceremonies from weddings to birthdays. Your products provide a way for people to stay connected to God's values and their relationship to Christ.
6. While you are appealing to their faith, you also need to appeal to your customers' budget
Be sure you offer competitive pricing that keeps you competitively and fairly priced. As time draws closer to holidays, offer package deals and discounts that help highlight the importance of the religious items for that time of year.
7. Include products for all ages
Finally, remember that your customers are not just adults. The majority of religious items purchases are intended as gifts. Make sure you have options for all ages.
Finding the Right Supplier of Religious Items
When it comes to providing memory-making merchandise your customers are looking for, you want to be sure that it is provided by manufacturers/ wholesalers that understand the importance and meaning of the religious items you are selling. When choosing a wholesale provider, you will want to consider the following:
8. Business reputation
When most purchasers think of reputation, they jump to reviews on Google. While this is mostly for the individual consumer, many wholesale companies will have reviews from prior retailers.
9. Business practices
Look for how the company operates. If they provide ease of ordering and can make on-time shipments then you know you will always receive the products when you need them. They should communicate well and inform you of any potential supply problems. You should also look for wholesalers who provide warranties to know they stand behind what they provide.
At McVan, we understand how important and valuable this connection is. That is why since 1944, we have specialized in manufacturing and providing top-quality religious items. If you are looking for religious items made with your customers in mind, look no further than McVan. Contact us today or apply to become a McVan Retailer!