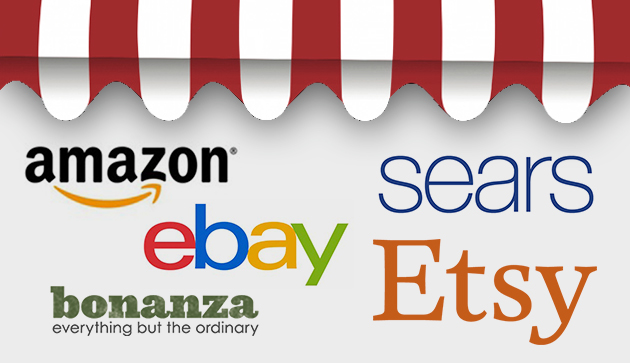 The digital marketplace is an incredible resource for companies that want to reach a larger audience. While the ability to establish an online presence is tremendously beneficial, it can also be difficult and confusing. With so many outlets for online sales, it's tough to know exactly what to do and where to go.
With that in mind, we've created a list of the top five third party marketplaces, complete with facts and figures for each. This way, you'll have a little information as you plan out your online strategy.
Amazon is the most well-known commerce site in the world. Once known primarily for selling books, Amazon now offers a wide variety of products from groceries to jewelry and everything in between.Established: 1994
Number of Sellers: 2 million
Number of Customers: 244 million
Demographic: Virtually everyone
One of Amazon's claims to fame is its third-party marketplace, called Amazon Marketplace, which enables outside companies to sell their goods through Amazon. This enables a company to be seen alongside some of the giants in their industry. Because Amazon is so ubiquitous and appeals to all people, the importance of this exposure cannot be overstated.
Amazon's layout is simple to use and has changed very little over time. As retailers, you will have very little difficulty setting up an account and selling through Amazon. Best of all, since you set your own price, you'll know exactly how much you'll make on each sale.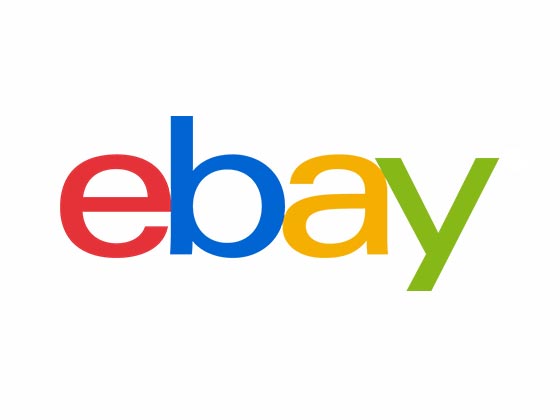 Established: 1995
Number of Sellers: 1.3 million
Number of Customers: 148.9 million
Demographic: Virtually everyone
If Amazon is the most well-known online retailer, eBay is a close second. eBay initially became famous for its auctions (which are still a primary part of the site), but eBay also functions as a straight retailer of merchandise.
eBay's auction model works well for people selling their possessions, but it's not the most reliable setup for a business. Fortunately, the "Buy it Now" option enables you to set the price you want for your goods. It's a great way to protect yourself while maintaining your price point and prestige in the marketplace.
Like Amazon, eBay benefits from a long history of reliability and user-friendliness. eBay sellers also enjoy the ability to be seen by a very large audience that may otherwise be unaware of the company's product offerings.

Established: 2005
Number of Sellers: 300,000
Number of Customers: 30 million
Demographic: Female, young customers, mobile users
Etsy is a strong alternative to the bigger sites, such as Amazon and eBay. Etsy is a site that hosts small individual retailers, most of which sell handmade goods.


The Etsy model enables retailers to have their own stores, while generating exposure and stability by operating under the Etsy umbrella. The site is utilized by many sellers as a side gig in order to sell the crafts they create in their free time. However, Etsy can also be used as a main hub for a business.

One of the more notable features about Etsy is the personal touch. Because most Etsy stores deal in items created directly by the seller, purchases often have an added meaning. This is particularly noteworthy in the case of religious jewelry, where buyers want to know that they're understood by the seller.

Established: 2010
Number of Sellers: Not Available
Number of Customers: Not Available
Demographic: Mostly female
As a whole, Sears hasn't been vigilant in embracing the digital age. However, they do offer a third party marketplace with name brand recognition that may compare favorably with other options.
Similar to the Amazon model, the Sears Marketplace allows companies to list their third party products alongside merchandise sold by Sears stores. This is a great opportunity to gain exposure and add legitimacy to a company's advertising.
The Sears Marketplace charges a monthly fee in addition to commissions per item sold. Additionally, the Sears Marketplace only allows companies to sell products that fit into Sears' pre-established product categories. That means that you can sell religious jewelry, but certain other religious items may not be permissible.

Established: 2008
Number of Sellers: 25,000
Number of Customers: 3 million visitors per month
Demographic: Female, adults
Bonanza is a fledgling site with plenty of promise. It doesn't have the reach of sites like eBay and Amazon, but it does offer seller-friendly rates and sales space. In many ways, it combines the best parts of eBay and Etsy.
Bonanza brands itself as a better version of eBay, particularly in terms of how much money sellers can make as a result of reduced fees. At the same time, Bonanza follows the Etsy model of individual stores for users. In the end, sellers are not only part of a community, but they stand to make a significant amount of money if successful.
On the down side, Bonanza is the least known entity discussed thus far, with visibility ranking well below Amazon, eBay and Etsy. However, if you have an informational website and simply need an online host to handle sales, Bonanza could be a viable option.
In conclusion, any of these options are great for a company that's just starting out online and needs exposure. But if you're looking to make your presence felt, there's no better place to go than the most famous and easy to use site. Therefore, your first move should be to establish yourself on Amazon, which is where many people instinctively go when shopping online.
As you evaluate your progress on Amazon, consider the other options and think about whether your company's products would fit in with another platform. In theory, this would not only expand your reach, but enable you to enhance your marketing abilities and sales potential. Expand your rech by starting your online religious jewelry store.
Have you had any experience in any of these marketplaces? If so, we invite you to share your experiences! What has worked? what hasn't worked?