With sales of $135 billion in 2016, up from $107 billion in 2015, Amazon is a major player in the world of online commerce. Amazon's slice of the market share for online retail is expansive and growing, but that doesn't mean smaller retailers are facing a losing, uphill battle.

The key to remaining competitive is developing an informed and strategic plan guaranteed to help you convert visitors into customers and then keep those customers happy.

Not sure how to compete with Amazon? As a religious retailer, here are a few tactics you can use:
#1: The Specialist's Advantage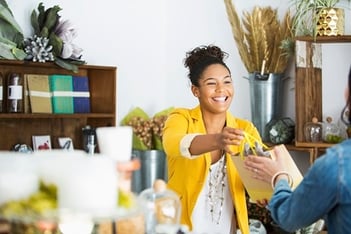 When you think of Amazon, you often think of the sheer number of products for sale across a wide array of departments. While the all-in-one checkout might be beneficial when it comes to home goods, clothes, and pantry items, there is a serious advantage to be offered by specialized retailers when it comes to more personalized items.

It's widely understood that one of the secrets to gaining market share is branding yourself as a specialist. This is especially important when competing with companies like Amazon. Customers know they can get good pricing, a wide variety of goods, and easy shipping with Amazon.

However, what Amazon lacks is an ability to provide one-on-one recommendations, an in-depth understanding of religious holidays and gifting, and the passion you bring to your business. By setting yourself up as a specialist whom customers can turn to again and again for quality religious jewelry and gifts, you become the clear winner when it comes time to make a purchase.

Bonus Tip: Be sure you are telling your company's story loud and proud! Use in-store displays or vibrant web banners to let your prospects and customers know the depth of your expertise.



#2: Customer Service is Key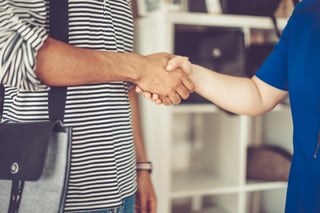 We've already established how you can harness your specialty to gain the trust and dollars of customers. But what happens after the initial sale? When you operate using a massive network of retailers and distributors, it can become difficult to ensure each customer transaction is held to the highest standard.

More than ever, consumers are demanding that their shopping experience is transparent and authentic. Customer reviews are available for almost any product listing on Amazon, but there have been cases where reviews are written by people who never purchased the product or who received an incentive to write the review. Although Amazon is working to bring more authenticity to reviews, customers remain leery.

Managing a smaller, more focused product mix allows you to carefully curate and test manufacturers to guarantee your customers receive quality products. In exchange, your customers will then become advocates of your brand and offer authentic reviews of their own.

Bonus Tip: Test out a dedicated customer service line that allow customers quick, personalized responses to their questions or concerns. If you sell online, there are several chat integrations you can add to your website.



#3: Build Repeat Business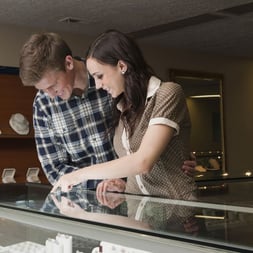 As a retailer of religious products, you've already done the hard work of establishing your niche. Now, it's time to spin that distinct focus into a plan to boost your sales and increase repeat orders. Amazon uses many tactics across their site to encourage repeat business: "Customers Who Bought This Item Also Bought," "Related to Items You've Viewed," and more.

You can use this same technique after purchases by offering a personal touch instead of an algorithm. If you sell online, you'll want to access your customer data, create lists based on purchasing behavior, and send hand-picked recommendations. For those who sell through a brick & mortar location, this is a great opportunity to build a solid rapport with your customers and establish an email marketing list that allows you to connect on a consistent basis. Implement these tactics and you'll see your customer lifetime value soar!


Bonus Tip: Use Easter, Mother's Day, Christmas, the sacrament seasons, and more to remind your existing customer base that you offer customized products for every occasion.


#4: Improve Your Website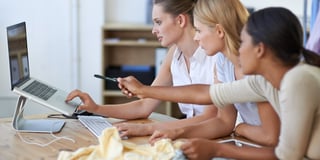 Whether you actually sell products online or have a website just for informational purposes, there's always room for improvement!

Do you offer exclusive products not available through Amazon or other retailers? Of course you do! Use your website to not only tell the story of your company (see #1), but also to shine a light on the items you offer that they cannot get anywhere else.

Here are some best practice tips for improving your website:
Images – Always have images of your products, but be sure they are of excellent quality. That doesn't mean you want them to be difficult to load, but they shouldn't be fuzzy either.


Videos – Short, simple videos are a great way to tell your story, showcase products, and provide reviews. These videos can live on your website, but also be distributed across your social channels, through email, and more!


FAQs – Consider any relevant question a customer may want to ask and be sure to include it. This could be how to make a return, store hours, shipping costs, product guarantees, and other key details that matter to your customers.


Valuable Content – Have a section devoted to unique insights that will matter most to your audience. For example, provide information about particular religious figures or instructions on how to take care of your sterling silver jewelry.
Bonus Tip: If you haven't already, be sure to install an analytics tool on your website to start capturing critical data. Google Analytics offers a free, robust option!
From broadcasting your expertise to building a steady stream of repeat business, there are opportunities at every corner that will help you compete with Amazon. When customers are comfortable with your company and their shopping experience, you will foster a continuing relationship with them.

To learn more tried-and-true tactics to grow your religious retail business, download Top 10 Tips for Religious Retailers.