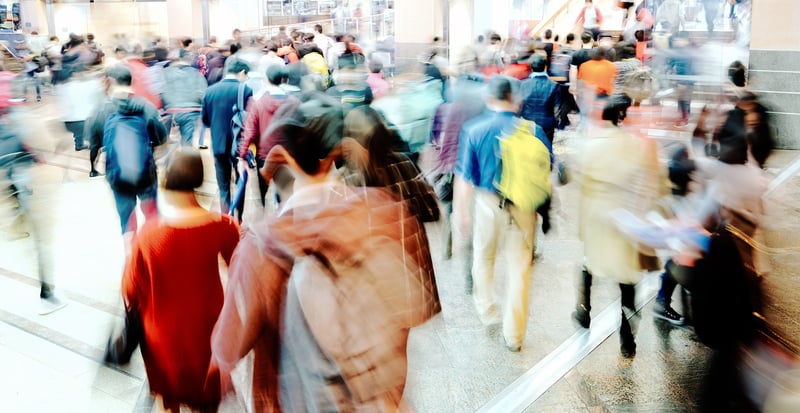 As a religious jewelry manufacturer, our success is directly linked to the prosperity of our retail partners. That's why we recently conducted the 2018 Religious Retail Survey. It's our goal to learn about your challenges, successes, and how we can best support your business growth. While the survey covers an extensive list of questions, today we'll focus on our retailers' biggest marketing challenge - boosting retail foot traffic.

The majority of retail stores that participated in our survey rely heavily on in-person sales, which is why retail foot traffic is more important than ever. In order to thrive, businesses must implement new ideas to attract customers and encourage shopping. We've compiled a list of five ways you can spur your business growth and drive high foot traffic to your store.

1. Give Back to the Community
Retailers often fall into the trap of thinking that store events should only benefit the customer. On the contrary, events that serve your community can be a great way to boost foot traffic and build brand awareness. Consider hosting a food, gift, or clothing drive that benefits a vulnerable population or nonprofit group in your community. This will encourage people to come into your door – and will also create a positive image in your prospective customer's mind.
2. Roll Out the Red Carpet
Local stores can make themselves more visible to the public by creating eye-catching displays and welcoming storefronts. Consider adding a branded "welcome" mat to your storefront to draw in customers. Create a display for your window that tells a story and compels people to enter.

Catch their attention before they walk by:
Move your best products to the front of the store, where they will entice new customers

Put clearance or attractive products on your sidewalk when the weather is nice

Use colorful signs and banners to catch the attention of prospective customers

Playing music can draw new shoppers into in your store and encourage customers to stay longer (

source

)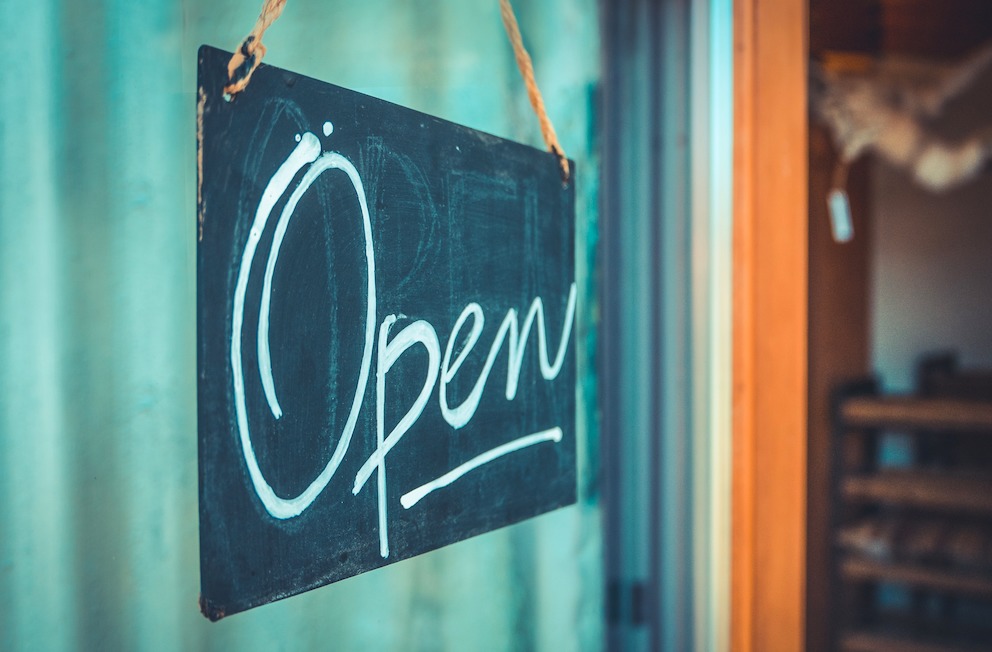 3. Set an Environment for Success
Customers are more likely to come in and shop if your business appears to be full of life and energy. Make sure your business associates look busy at all times. If you have a large shop window that people can see into, your employees' behavior might affect their decision to enter and shop. Bored sales staff can be a potential turn-off to people visiting your store.
If applicable, take steps to clean up your storefront. Wash the windows, fix peeling paint, and clean dusty shelves. This can do wonders for your curb appeal and the way customers view your store.
4. Reinvent Yourself
Does your store layout feel a little stale? Try rearranging your inventory or buying new displays to showcase your products in an interesting way. If you don't have the money to invest in new infrastructure, a new store arrangement can cause customers to look at your store in a new light.
5. Don't Be Afraid to Evolve
Times, they are a changin'. Don't be afraid to change with them. Spur business growth by engaging previous customers with new tactics including email campaigns and exclusive discounts for new products. Consider inviting your loyal customers to a new product launch with free snacks or drinks. Leverage modern marketing tactics to make a difference in your retail foot traffic.
The concepts outlined above are field-tested methods to boost retail foot traffic for your store. We understand it's easy to fall into a routine, but it's time to shake things up. Motivate your team to create attractive displays that will wow your previous customers and draw in new ones. By getting your whole team involved in the process, you can make a significant impact.
Interested in joining the McVan team? Learn why we are the #1 religious wholesaler for over 2,000 retailers and apply to become a retailer today.