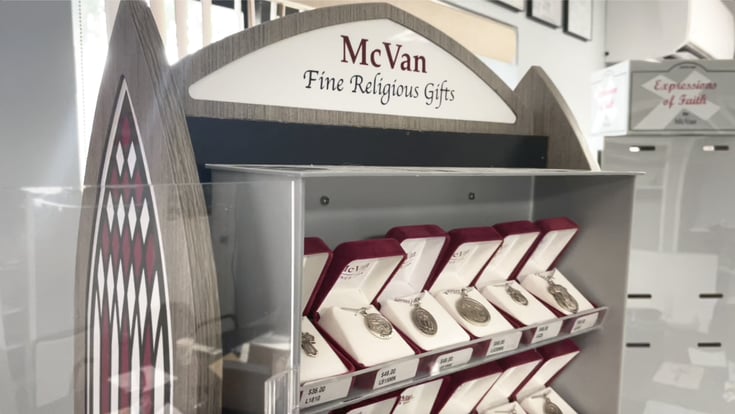 Jewelry is an excellent way for your customers to showcase their religious beliefs. Necklaces, earrings, bracelets, and pendants are all simple, beautiful ways for your customers to keep a reminder of their faith close at hand.

For religious retailers with brick-and-mortar stores, it is essential to have these products displayed in a way that is attractive and easily accessible to customers. Point-of-Sale displays for jewelry are a great way to showcase your store's religious jewelry.

Point-of-Sale Display Ideas for Religious Jewelry
Ensuring your customers have quick and easy access to your store's religious jewelry is essential to driving traffic and sales of these products. Point-of-Sale (POS) displays give customers a quick and easy way to access the available religious jewelry while also providing flexibility and customization. Here are some simple and effective ways to incorporate POS displays for religious jewelry into your store.

1. Checkout Lanes With POS Display Stands

Many buyers at retail locations spend their time waiting at the checkout line. This idle time for customers is an opportunity to increase profits and customer satisfaction, driving return visits and long-term success for retailers. Incorporating religious POS displays into your checkout area can help customers discover new products and items they didn't know they needed. Having religious product displays in your checkout area means customers can easily find and purchase a product they love while they are checking out.

2. Make Displays Interactive

Having interactive aspects of a POS display is a great way to keep customers engaged while they wait to check out. Interactive displays can also provide more information about the products they contain.

Offer a selection of products for the customer to try on. That way, they can find the exact items that work best for them. Another great way to make a Point-of-Sale display for jewelry interactive is to include a QR code. Customers are linked to online resources when they scan the code with their phones. This is an opportunity to share photos of products on models or provide a hyper-zoom option so they can see more detail.


3. Display Featured Products Prominently With Mannequins or Models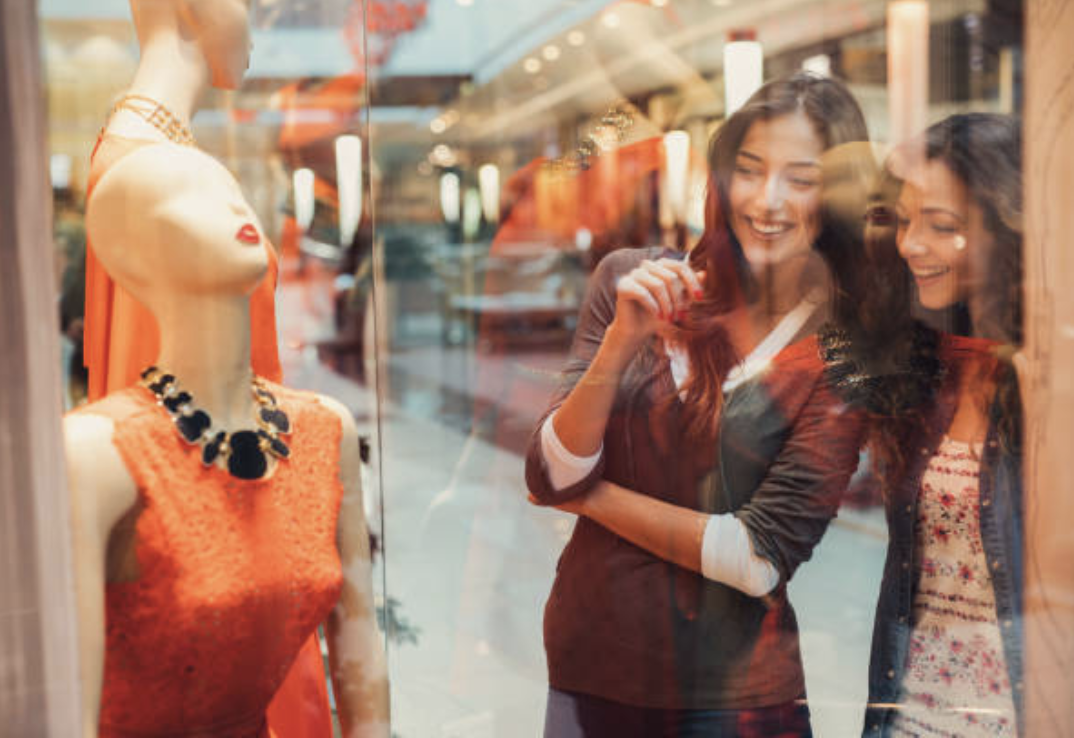 Consider incorporating mannequins into your POS displays if you want something that will catch your customers' eyes. If you don't have access to mannequins or the space to place them, put posters of models or your real customers wearing the jewelry. This allows customers to see how your religious jewelry looks when worn. A mannequin display also provides an accurate measure for sizing and length, which is essential for pendants and bracelets. Whether it is time for first communion, graduation, or another major holiday, mannequins are a great tool to show the variety of religious jewelry available.


4. Customize Displays to Fit Your Needs
Not all stores are created equal, so it's essential to have your religious product displays fit your space and stock the products your customers want. Displays should catch your customers' attention and give them an accessible look at what you have available. Including displays with a 360-degree rotation ensures your customers have greater access to your product, which helps drive traffic and sales.


Locked displays - A locked display provides a secure way to showcase various higher-end products such as deluxe rosaries, sterling silver jewelry, and deluxe bracelets.


Hanging displays - Hanging displays are perfect for creating a simple, accessible gift display of products at a lower price.

Trust Your Displays to McVan
Choosing POS displays that best meet your needs and fit your space guarantees that your customers have a more streamlined and enjoyable shopping experience

McVan has been a leading manufacturer and distributor of fine religious jewelry and religious, retail displays for almost 80 years. We are committed to our customer's success and aim to provide the best products and services. For more information and to create your custom displays, contact us.