When you run a religious goods retail business, you need a reliable supplier to work with and ensure you get the products you need. However, with the high cost of being in business, you still want to be as effective as possible to maintain your store's profitability and grow your business.
While supplying quality products at a fair price is crucial, it isn't all you should look for in a supplier. Whether you're preparing to audit your existing supplier relationships or looking to find your next partner, here's how to measure the performance of an exceptional religious goods supplier.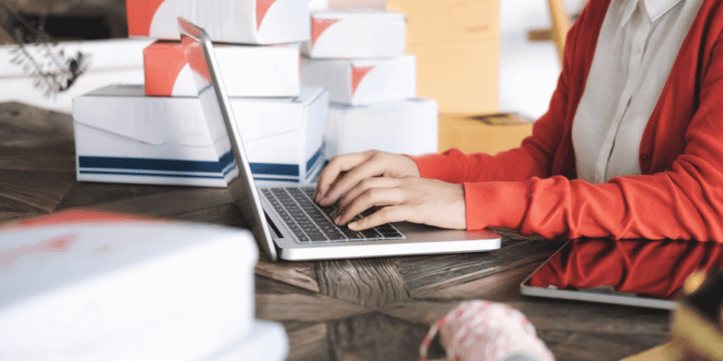 1. Well-Ticketed Products
If you use POS technology in your religious goods store (as many others do), then having a product arrive already ticketed with UPC codes is a necessity. If you have to code your own merchandise, you lose valuable labor time and will delay how long it takes for products to hit the shelves, both of which waste money in the long run. Before you add a supplier to your short-list, make sure that they offer this service.
2. Pre-Pricing Options
Just as having to code your own products wastes time, so does pricing new products. With this service, suppliers apply stickers to the products on your order prior to shipment. This can save a store hundreds of dollars over time. By no longer having to hassle with pricing new products, your team is freed up to interact with customers, build marketing programs, support accounting efforts, and other important tasks. Be sure to check if your distributor offers pre-pricing options that you can customize to your own specifications.
3. Fair Display Programs
A Point-of-Sale Display gives customers the opportunity to see, touch and feel your products. Suppliers will often want to maximize the use of a display, however, you don't want to end up buried in unmovable merchandise. There's always a chance that you may have products that just won't sell, no matter your efforts. If this happens, you want a supplier that's willing to exchange unsold items for new salable merchandise. This will allow you to continue moving stock without worrying about wasted funds.
4. Lifetime Warranty
Even with the support of good suppliers, sometimes you just happen to receive a product that's defective or has become broken in transit. No customer wants to buy something already broken, but you don't want to face a loss. And, just like your customers want the opportunity to return defective products, you should have the right to the same.
Your supplier should work with you to do more than just find the best items that work with your store. To be exceptional, they should have a warranty that gives you a window of time to return or receive a refund for defective products. While they're at it, completing the return process should be simple – not a struggle.
5. Peace of Mind
Above all else, one of the most important qualities when it comes to a religious goods supplier is peace of mind. You should feel confident that your supplier is working with you to be successful. If not, you may run into issues such as delayed shipping and out of stock items. Without a guarantee for customer satisfaction, you don't know if your supplier will be accountable for their actions – and that could cost you money. Excellent suppliers work to deliver on time, keep items in stock, and offer continuous improvement as they address any problems quickly so that you can continue operations as usual.
Wrapping Up
Selecting an excellent religious goods supplier can take a lot of effort. However, not thinking your choice through can damage your store reputation and increase your workload. You should always check with a supplier to see if they offer ticketing and pricing services, have fair display programs, provide a solid warranty, and give you peace of mind as you work with them.
Conducting some kind of supplier performance review on all your present and future suppliers can help you be successful when it comes to maintaining profitability. From there, you'll be ready to allow your supplier relationships to blossom!